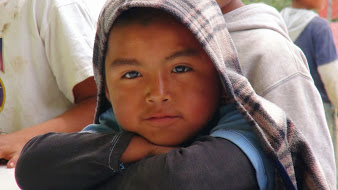 Introduction
Announcing the Annual Oaxaca Education Fund 5K Walk!!
Please join us or sponsor us! Invite your friends and colleagues to participate!
What: A 5K walk in Peñasquitos Canyon Preserve, 12350 Black Mt. Rd. , San Diego CA 92129
When: April 2, 2016.  8:30 a.m. registration, 9:00 start.
Where: We'll start in Canyonside Park, behind ball field #4.
Why: We are helping the children of migrant workers who worked in our area stay in school in Mexico.
Suggested donation: $20.00. Children walk free. Checks should be payable to Friends of the Poor. Participants are invited to solicit sponsorships in any amount. All contributions are tax deductible; receipts will be provided upon request.
Stay in Touch: Text 858 437-4001 if you plan to come and we'll let you know about any updates.
Flyer and forms to print up for Walkers:
2016 Oaxaca Ed Fund Walk Sign Up Sheet
Jan. 18, 2016
It's a new semester for the children and adolescents in the Sierra Mixteca. We have just sent the financial assistance the high school students need to be able to complete this year of schooling. Thanks for all your donations! We reached our goal for this month almost to the dollar!
Our mission trip in August went very well. It is such a joy to renew our friendships in the villages every summer, and to meet new generations of children who are intent on getting an education! Thanks for your ongoing help for the 1600 children we give school supplies to in the five villages, the 139 high school students in two villages we assist with textbooks and inscription fees, and the 11 orphans in San Jorge Nuchita to whom we provide a monthly food stipend.
From now until we return to Oaxaca in August, we will be fundraising at Our Lady of Mount Carmel and as many other locations as we can, to be able to provide for these wonderful families and their children. If you'd like to donate securely online, one time or on a monthly basis through Paypal, you can do so on this site!
We are his hands, we are his feet, we are his body,
Year of Mercy, 2016
We leave for the Sierra Mixteca, Oaxaca, on Friday August 29. Please keep us in your thoughts and prayers as we purchase the supplies for 1500 children there, drive to the villages, and distribute them with the help of the local authorities and the youth of the villages. Through the generosity of our donors at Our Lady of Mount Carmel Parish in Rancho Penasquitos, our fundraising walk on June 27, and the parishioners of Our Lady of Guadalupe in Chula Vista, we have reached our goal for the school supplies! Thank you!!
We are still collecting for the high school scholarship fund for 75+ young people, and for the monthly food stipends for 11 orphan children in San Jorge Nuchita! As these are ongoing needs, your donation is welcome at any time during the year. Thanks for your generosity! 
Please share our Facebook site with your friends!
https://www.facebook.com/pages/Oaxaca-Education-Fund/1433138096994162
CHECK OUT THE PHOTOS FROM OUR 2014 SCHOOL SUPPLY DISTRIBUTION IN THE SIERRA MIXTECA, OAXACA, MEXICO!! Visit the Gallery.
The Oaxaca Education Fund (OEF) is a project of Our Lady of Mount Carmel Catholic Church Migrant Outreach, which has ministered to Mexican migrants in Rancho Penasquitos, San Diego, California since 1985. The education fund is administered through Friends of the Poor, a non-profit organization.
Since 2011, the OEF's mission has been to raise and deliver funds to be used for purchasing school supplies for the children of the Sierra Mixteca, Oaxaca, Mexico. Twenty-two percent of the population of Oaxaca is illiterate and 45% have not completed high school. Only 5% of Oaxaca's indigenous population reaches middle school. We have learned that most are motivated to stay in school, but without a way to acquire school supplies, they will be unable to do so.
There are approximately 1500 children from kindergarten through high school who will be the recipients of these supplies, with no regard to their religious affiliation.
The OEF along with the Becalos program is sponsoring 12 young people in San Jorge Nuchita by providing 25% of the cost of their school expenses for three years, through the Fundacion Comunitaria de Oaxaca. Beginning in 2014, we began to help 75+first year high school students with the funds for registration and textbooks in San Juan Pinas and San Jorge Nuchita. We expanded this program due to requests from the local authorities and school principals, who are encouraging young people to advance their education and eventually, their standard of living and ability to contribute to the community.
Please visit the gallery to view images of the past three years of school supply deliveries!
Click here to contact us with any questions or comments.
To submit a donation, please click here. You can make an automatic monthly donation through Paypal if you wish, or a one-time gift.
Thanks for your support!